Biography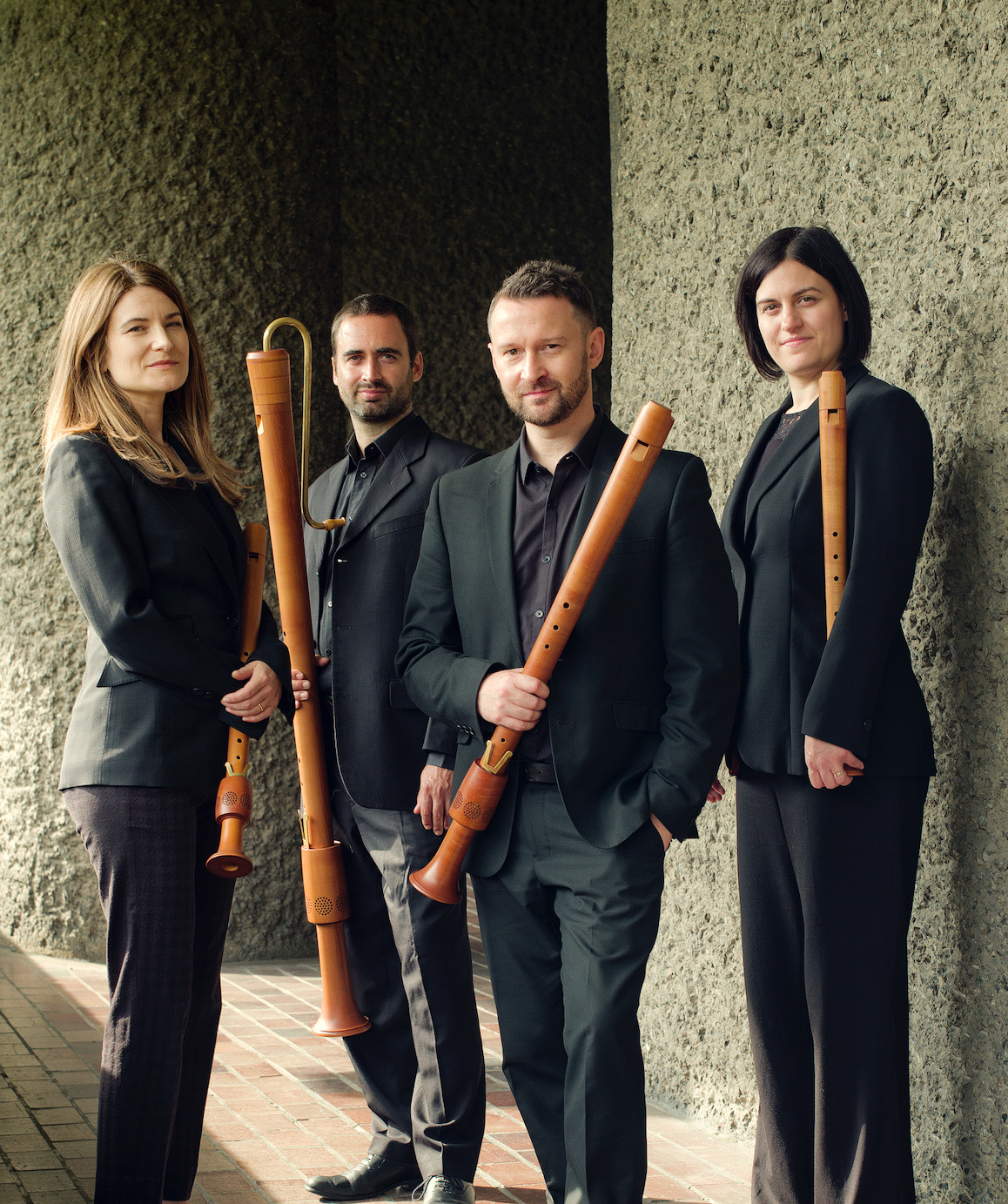 Recognised as one of the UK's leading recorder ensembles, The Flautadors are known for their diverse programmes of repertoire spanning over 800 years. British performances have included the York Early Music Festival, Greenwich International Early Music Festival as well as highly acclaimed performances at the Fresh series in the Purcell Room and the Wigmore Hall. International appearances have taken them across Europe to the East Cork Early Music Festival in Ireland and Niasvizh Festival, Belarus where their performance was broadcast live on Russian and Belorussian television and radio. Their concerts in the UK have been broadcast on BBC Radio 3, and they have appeared as guest artists on the programme In Tune. The Flautadors have also played in the theatre featuring in the English National Opera's critically acclaimed production of Medea by Charpentier with the recorders described as "ravishing" by the Financial Times.
The Flautadors are known for their recordings championing British composers such as Locke, Purcell, Britten and Rubbra as well as music from the time of Mary, Queen of Scots. All three of their recordings have been featured discs on the UK's Classic FM, Ireland's Lyric FM and Australia's ABC network and their music was included in the BBC Radio 3 programmes Words and Music and Britten in the '50s. The Flautadors have enjoyed working with a range of artists including percussionist Corrina Silvester, lutenist David Miller, cellist Alison McGillivray, the Dante String Quartet and the singers Patricia Rozario, Emma Kirkby and Vashti Bunyan.
The Flautadors are continually expanding the repertoire for recorder quartet by arranging, commissioning and promoting new works that challenge the players and extend the technical boundaries of the instrument. The quartet is also involved in research and educational work having collaborated with the Wigmore Hall, the Guildhall School of Music & Drama, Centre for Young Musicians in addition to many schools and universities.
Member Biographies
All content copyright © The Flautadors 2018